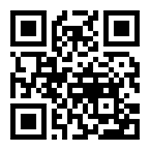 Scan the QR code or visit
dfgameplay.com/en dfgameplay.com/en/qr
on your mobile!

CHILL & WIN
PICK ► PLAY ► PRIZES
OPT IN
HOW IT WORKS
PICK
Opt in with your Dafabet Real Money account details.
Choose from the available offers of the week.
PLAY
Meet the requirements of your chosen offer.
PRIZES
Get a RM40* bonus for every offer you complete!
The more offers you complete, the higher the total bonus!
*RM40 = USD10/GBP7/EUR8/RUB600/PLN35
*Bonus will be credited at the end of every promo week.
*RM400 = USD100/GBP75/EUR85/RUB6,000/PLN350

Be one of the 88 LUCKY WINNERS
to win gadgets, bonus prizes, and a luxurious
Maserati Levante sports car!
HOW IT WORKS
Simply complete at least one (1) of the Chill & Win weekly offers during a promo period to qualify for the raffle.
Stay tuned for the winners announcement on 29 August 2018!




PRIZES

Maserati Levante
For 1 winner only

RM500* Special Bonus
*RM500 = USD140/ GBP100/ EUR120/ RUB8,000/ PLN500
For 78 winners only

iPhone X
For 5 winners only

Dell XPS 13 Laptop
For 4 winners only
CHILL & WIN
Players must opt-in with their Dafabet Real Money account details to officially join the promotion.
Players must meet the requirement of any of the offers available on the Chill & Win promotion.
Players who successfully meet the requirement on any weekly offer will receive their total accumulated bonus by the end of each promo week.
Bonus will be based from the number of weekly offers the player has completed during the promo week.


Promo Week
Bonus
Issuance Date
17 – 28 July
29 July
29 July – 9 August
10 August
10 – 21 August
22 August
22 – 28 August
29 August

*All dates are in 2018 (GMT+8)

Bonus will be issued to Casino with all games contributing to the 10x wagering requirement.
WIN A MASERATI
Players who completed the requirement of any Chill & Win weekly offers during the promo period will automatically be part of the raffle promo.
Announcement of winners would be held on 29 August 2018 and will be contacted on the same day via phone call and/or email.
Winners will be given 7 days to respond with their delivery details, etc.
Dafabet will shoulder the expense for the gadget and associated shipping costs. Any additional costs are excluded.
All prizes are subject to availability. Dafabet Casino has the right at any time, to substitute a prize of the same value in the event that the item prize is unavailable.
This may be a phone, laptop, car of a different brand and/or model which will be agreed upon between the winner and Dafabet Casino Management.
Prizes of the players who will be unable to respond on or before the given deadline will be converted to its corresponding bonus, and will automatically be issued in their Dafabet Casino account 7 days after the winners' announcement.


Prize
Bonus Conversion
Maserati Levante
RM640,000
USD160,000
GBP120,000
EUR130,000
RUB10,000,000
PLN550,000
Dell XPS 13 Laptop
RM6,400
USD1,600
GBP1,200
EUR1,300
RUB100,000
PLN6,000
iPhone X (64GB)
RM4,400
USD1,100
GBP800
EUR900
RUB65,000
PLN4,000

Bonus conversion has 10x wagering requirement and bets on all casino games will be counted towards bonus wagering calculation.
SUMMER ON
THE GO
Play on your mobile and receive extra bonus!
PLAY NOW
Play any of the Featured Games below on your mobile.


Featured Games
Yun Cong Long
Age of Egypt
Buffalo Blitz
God of Storms
Zhao Cai Tong Zi
Queen of Wands

Achieve the Minimum Betting Requirement set in either Range to receive your Bonus the next day! (GMT+8).


Range
Minimum Betting
Requirement
Bonus
Range 1
RM150
USD38
GBP28
EUR30
RUB2,300
PLN135
RM40
USD10
GBP7
EUR8
RUB590
PLN35
Range 2
RM650
USD160
GBP120
EUR140
RUB9,400
PLN570
RM60
USD15
GBP11
EUR12
RUB880
PLN55
Scan QR code to play on mobile!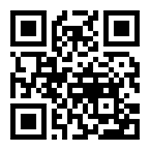 This promotion is valid for all Dafabet Casino Real Money account players.
Players must play on their mobile (including Mobile Hub, Mobile App, or Mobile Lite) to officially join the promotion. Any gaming activities from other platforms will not be counted upon reaching the requirement.
Players must play on any of the Featured Games and achieve the Minimum Betting Requirement on any of the given betting ranges.
Bonus will be issued to players' casino account the next day (GMT +8) after reaching the requirement.
Bonus has 10x wagering requirement and bets on all casino games will be counted towards the bonus wagering calculation.
DAFA NEWS
Be the first to find the latest offerings from Dafabet!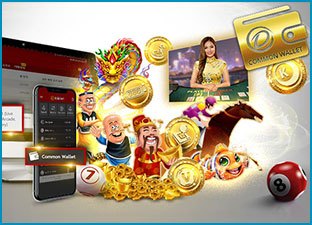 Dafabet Common Wallet
Your complete, diverse gaming experience.
Now with one easy payment solution!
CHECK IT OUT NOW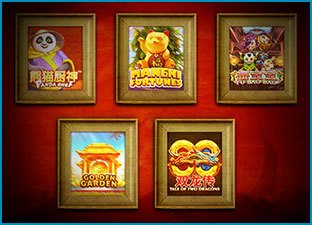 Skywind Collection on Dafabet Games
Be captivated by the very latest
of Asia's Finest slots!
PLAY NOW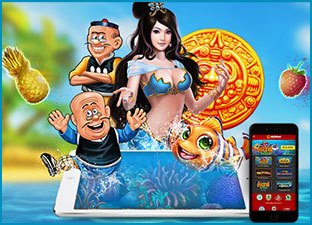 Arcade Now on Mobile
Take your competitive spirit
wherever you go!
PLAY NOW
NEWBIE'S KIT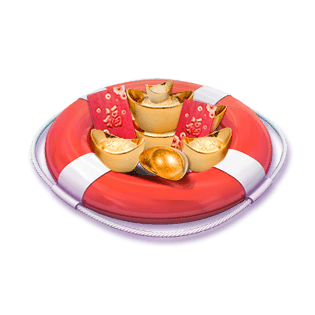 Join now and receive up to RM1,000 welcome bonus!
SIGN UP NOW
Achieve a Minimum Deposit Requirement on your first deposit with a single transaction.


Minimum Deposit
Requirement
Bonus
(50% up to)
RM50
USD13
GBP9
EUR10
PLN44
RUB748
RM1,000
USD250
GBP175
EUR200
PLN850
RUB14,000

Receive your bonus the next day! (GMT +8)
This promotion is exclusive for Bronze VIP members who haven't deposited yet in Dafabet Casino.
Players must make a minimum deposit of RM50 with a single transaction in Dafabet Casino to qualify for the promotion. Deposits from a series of accumulated transactions would not be considered for the first deposit bonus. Only the first and single transaction would account for the offer.
Players who make a successful first deposit will receive their bonus instantly. Players can receive the bonus only once and cannot be used with other sign up bonus.
Bonus amount will be based on players' first deposit amount.
Bonus wagering requirement is 10x. Bets on any Casino Games are valid for the wagering requirement.
Bank fees added in player's account on top of the deposit will not be counted as part of the deposit requirements set for the offers in this promotion.
GENERAL T&C'S
This promotion is valid for all Dafabet Casino Real Money account players.
Those players who do not have any deposit history in Dafabet Casino must make a first time deposit and wager once of the deposit amount to be able to withdraw the bonus and any winnings from the bonus.
Each daily offer has different set of requirements. Full details about the offers can be viewed upon clicking the featured offer of the day.
Gaming activities on the Dafabet software, mobile, instant play, and iPlay will count for the requirements of this promotion. Game availability on the abovementioned devices varies per game.
Bank fees added in player's account on top of the deposit will not be counted as part of the deposit requirements set for the offers in this promotion.
All bonuses have 10x wagering requirement and bets on all casino games will be counted towards bonus wagering calculation.
Only one account per player is allowed. Players opening multiple or fraudulent accounts will not qualify for the promotion and may have their funds forfeited and accounts frozen.
Dafabet reserves the right to amend, cancel, reclaim, or refuse any promotion in its sole discretion.
Dafabet reserves the right to make the final decision.
Dafabet "Terms of Use" apply.